Ever wondered what the most expensive cars in the world of all time are? Cars have evolved from mechanical mobility devices that are designed from getting humans from place to place, to status symbols and even art. This evolution resulted in the creation of a class of automobiles that are sleeker, sexier, more powerful, and more expensive than others. At the top of this evolution is a class of highly expensive vehicles that only the super-rich can afford.
This demand for highly exclusive, robust, and expensive cars is the reason why some companies such as Ferrari, Lamborghini, and other luxury vehicle brands exist. Traditional manufacturers such as Ford Motor, Daimler AG, BMW, and even electric car manufacturers such as Tesla have expensive luxury sport vehicles.
Of course, these vehicles are quite expensive, and so you will have to subscribe to expensive insurance coverage. You can check out the list of the largest auto insurance companies in the U.S to pick an insurance company for your car insurance coverage. But if you can afford an absurdly expensive car, then you can afford its insurance. Some of the people who purchase the most expensive cars in the world do not even drive them to their full potential. They usually buy them and keep them in a special section of their big mansions as trophies or museum items.
Interestingly, some of these highly exclusive vehicles have limited releases, and so some purchase them as investments so that they can then sell them later at a higher price. Unfortunately for the rest of us mere mortals who cannot afford these cars, we are left to admire them on the streets, on the internet, and bedroom posters.
When you think of the most expensive cars in the world, what comes to mind? Well, unless you are an avid car fan you might not even guess any of the cars that top the list. Expensive cars are purchased as a status symbol or for enjoyment purposes. Some even collect them as art. If we considered such for our list, then it would be topped by a Ferrari 250 GTO that was auctioned for $48.4 million during a Concours d'Elegance even that was held in Pebble Beach. However, our criteria for this list does not include auctioned vehicles.
We strictly focused on vehicles that were sold by manufacturers. It is kind of like focusing on the Manufacturer's Suggested Retail Price (MSRP). Only in this case, these cars are so exclusive that they are sold directly by the manufacturers. We therefore came up with a list based on the original announced or suggested price. Our research for the list brought us to the website Motor1.com which had a similar list but we also cross checked with Google searches to confirm these vehicles and their hefty price tags.
10. The Ferrari Sergio Pininfarina
Right off the bat, the price of this car is quite astounding at $3 million, which is impressive considering that it is the cheapest car on this list. You can imagine what the one topping the list will cost. Anyway, the Ferrari Sergio is nothing short of a piece of art and mechanical beauty. It is also highly exclusive given that only six were made in 2016 and sold to a few lucky buyers that were invited to purchase the vehicles. Even more impressive is that it was based on the Ferrari 458, one of the most iconic cars that Ferrari has ever made. The Ferrari Sergio is also no slouch given that it makes 419 kilowatts or 562 horsepower from a 4.5-liter V8 power plant.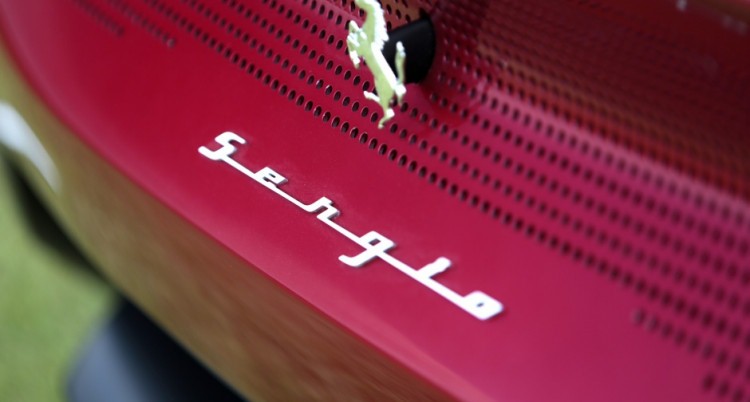 9. Aston Martin Valkyrie
If you are a car guy or girl, then you know that Aston Martin makes the most aesthetically pleasing automobiles in the automotive industry. The Aston Martin Valkyrie has a name that is straight out the Norse Mythology, and it is strikingly beautiful. Even more striking is the price tag, which is expected to range between $2.6 and $3.9 million. The car has not been released yet, but the official pricing will likely be announced when the vehicle is officially released into the market. The Valkyrie will reportedly have a 6.5 Liter V12 engine with a power output of 1,160 horsepower or 865 kilowatts.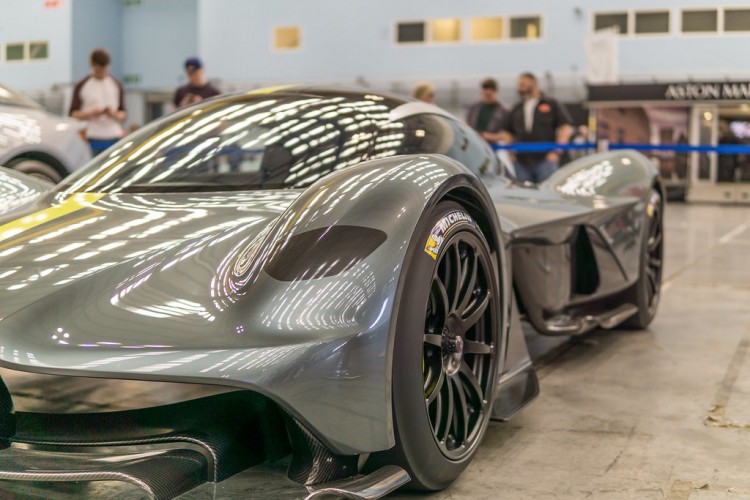 8. Bugatti Chiron Sport
This car made its debut in 2018 at the Geneva motor show. Bugattis are known for their big engines, particularly the W16 configuration, and the Chiron Sport is no different. It makes 1,479 horsepower or 1,103 kilowatts, thus upholding the company's pedigree, which was set by the likes of the Bugatti Veyron. It also has a price tag to match, considering that one unit goes for $3.26 million.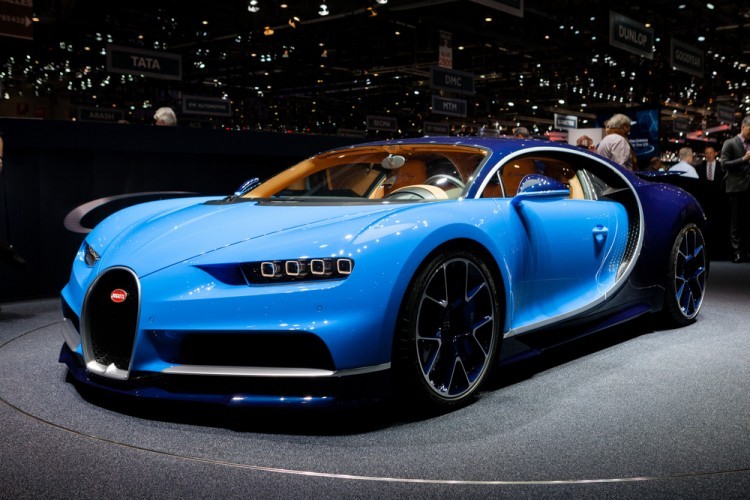 7. Mansory's Bugatti Veyron Vivere
The props for this car goes to Mansory rather than Bugatti itself. It is because Mansory, one of the most successful luxury automotive tuners, were the ones that built the Veyron Vivere. Only two of them were ever built, and each unit has a hefty price tag at $3.4 million. The Vivere's engine produces 894-kilowatt or 1,200 horsepower, which can propel the vehicle to a top speed of 408 kilometers per hour or 254 miles per hour.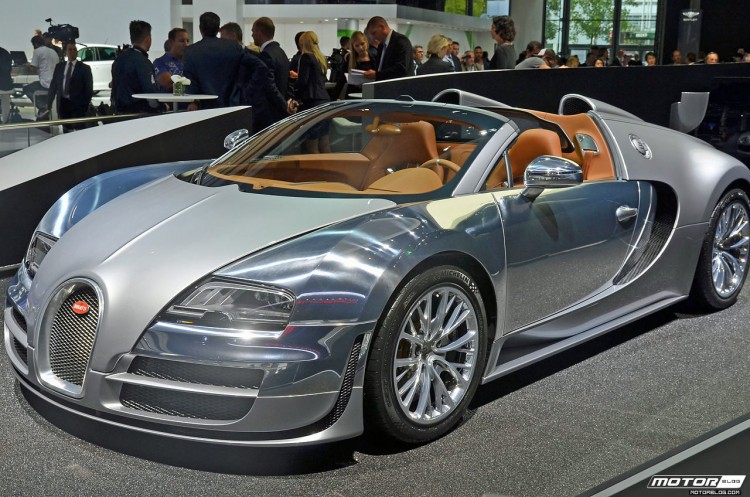 6. The LykanHypersport
A vehicle with such an awesome name is going to be a beast of a car. A Dubai-based company called W Motors manufacture this beautiful masterpiece. It was thrust into the limelight thanks to the film Fast And Furious 7, and it wasthe third most expensive car at the time it was launched in 2013. You would have to have some serious brass in your pocket to afford this masterpiece at $3.4 Million per unit. The LykanHypersport produces 581 kilowatts or 780 horsepower from a 3.7 liter 6-cylinder power plant.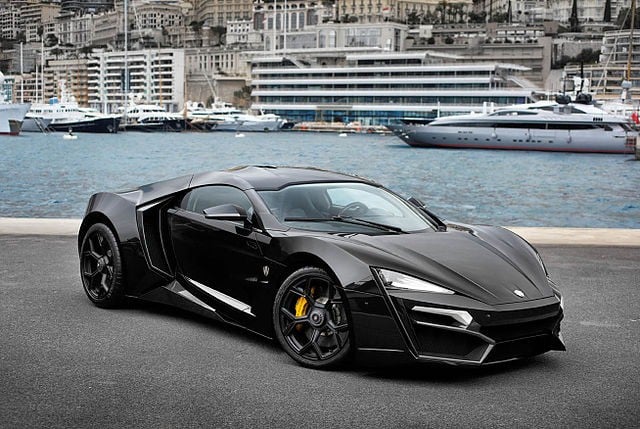 5. Lamborghini Veneno
It is one of the most exclusive cars that Lamborghini has ever produced. Only 14 units were manufactured in 2014 and 2015. This car is based on the iconic Lamborghini Aventador, and it was available as a coupe or as a convertible. The price per unit was roughly $4.5 million, but it would vary depending on the customization required by the buyers. It is powered by a 6.5-liter V12 engine that outputs 552 kilowatts of power or 740 horsepower. It is enough to push the car from 0 to 60 MPH in just 2.9 seconds. The Veneno is also the most expensive Lamborghini ever sold.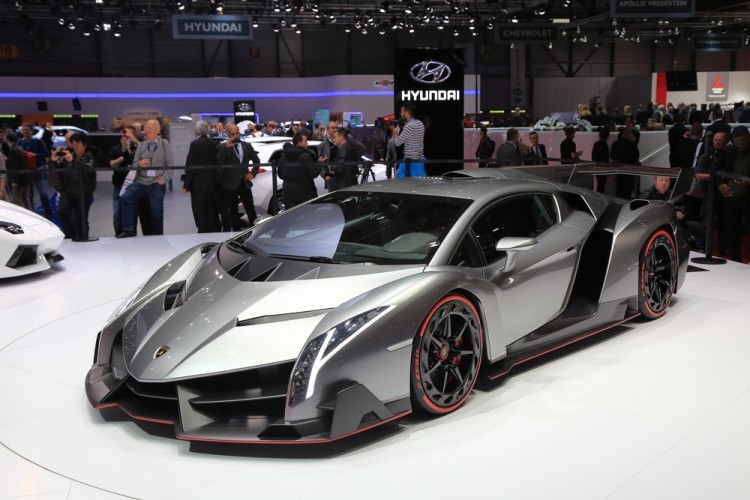 4. Koenigsegg CCXR Trevita
Koenigsegg, the company that was started by one man with a vision of having, is own hypercar company, showed the world that it is not here to play. The company manufactures outrageously powerful hypercars that are also uniquely beautiful. The CCXR Trevita is an excellent example of that, but it takes luxury to a whole new level. It is diamond-coated, and its exterior features a custom-made diamond weave. It derives its power from a 4.8-liter V8 that outputs a whopping 1,004 horsepower. The price tag for this machine is $4.8-million.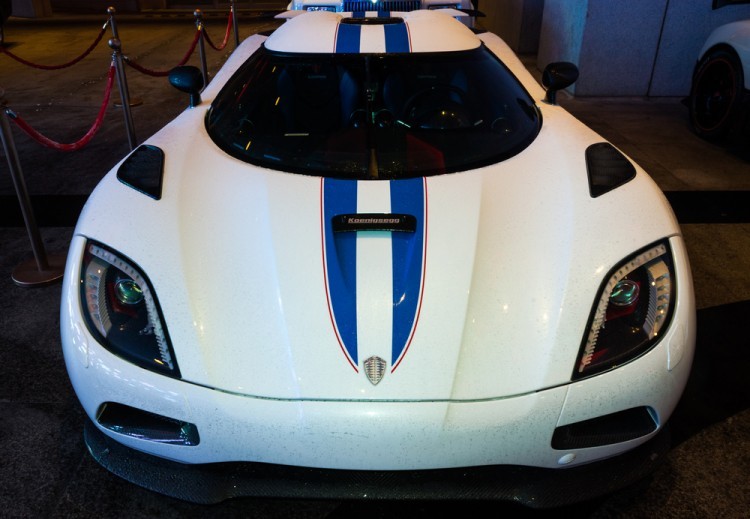 3. Mercedes-Maybach Exelero
Design is subjective, and this also applies to the Mercedes-Maybach Exelero. You either love it or hate it. Either way, you would have to part ways with a jaw-dropping $8 Million if you wanted to own one when it was launched. However, owning it might be a bit of a stretch because only one was ever made. It made its way into the limelight in 2004, and it featured a 690 horsepower, 510 kilowatts v12 engine with twin turbos. All this power makes it capable of 350 KPH or 218 MPH.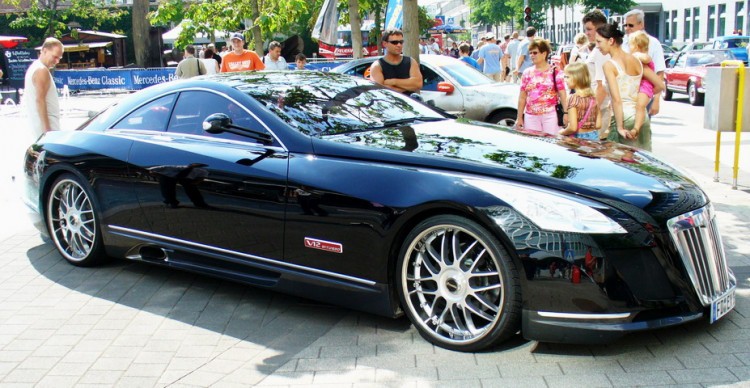 2. The Rolls-Royce Sweptail
It made its debut at the Concorsod'Eleganza Villa d'Estein 2017 but had been in development for four years. It was considered the most expensive vehicle at the time thanks to its $12.8 Million price tag, which Rolls Royce never officially confirmed. Also, only one was made, which means that only the chosen one would get to buy it.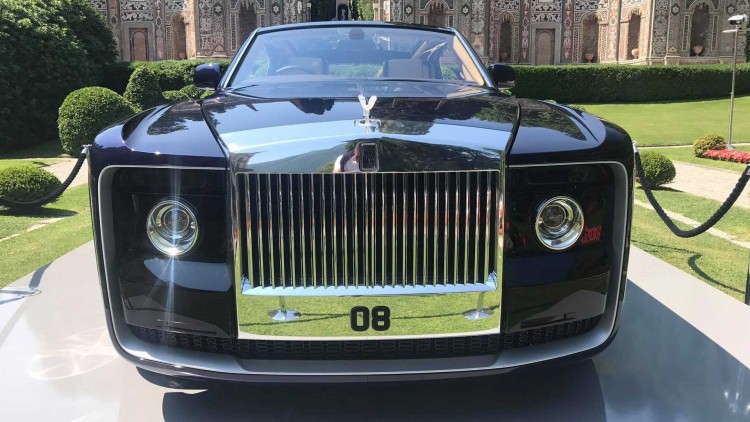 1. Bugatti La Voiture Noire
Bugatti has been quite keen on maintaining its heritage and reputation as a brand that sells the most powerful and expensive vehicles. The La Voiture Noire secures the top spot as the most expensive car in the world of all time. The cost to own one is a hefty $12.5 million, which jumps to $18.7 million after taxes, making it the most expensive car ever to come from a manufacturer. It also boasts of huge numbers as far as the power is concerned with a massive 1,479 horsepower or 1,102 kilowatts from an8.0-liter W16 engine with four turbos.